Characters:
Kousei Arima: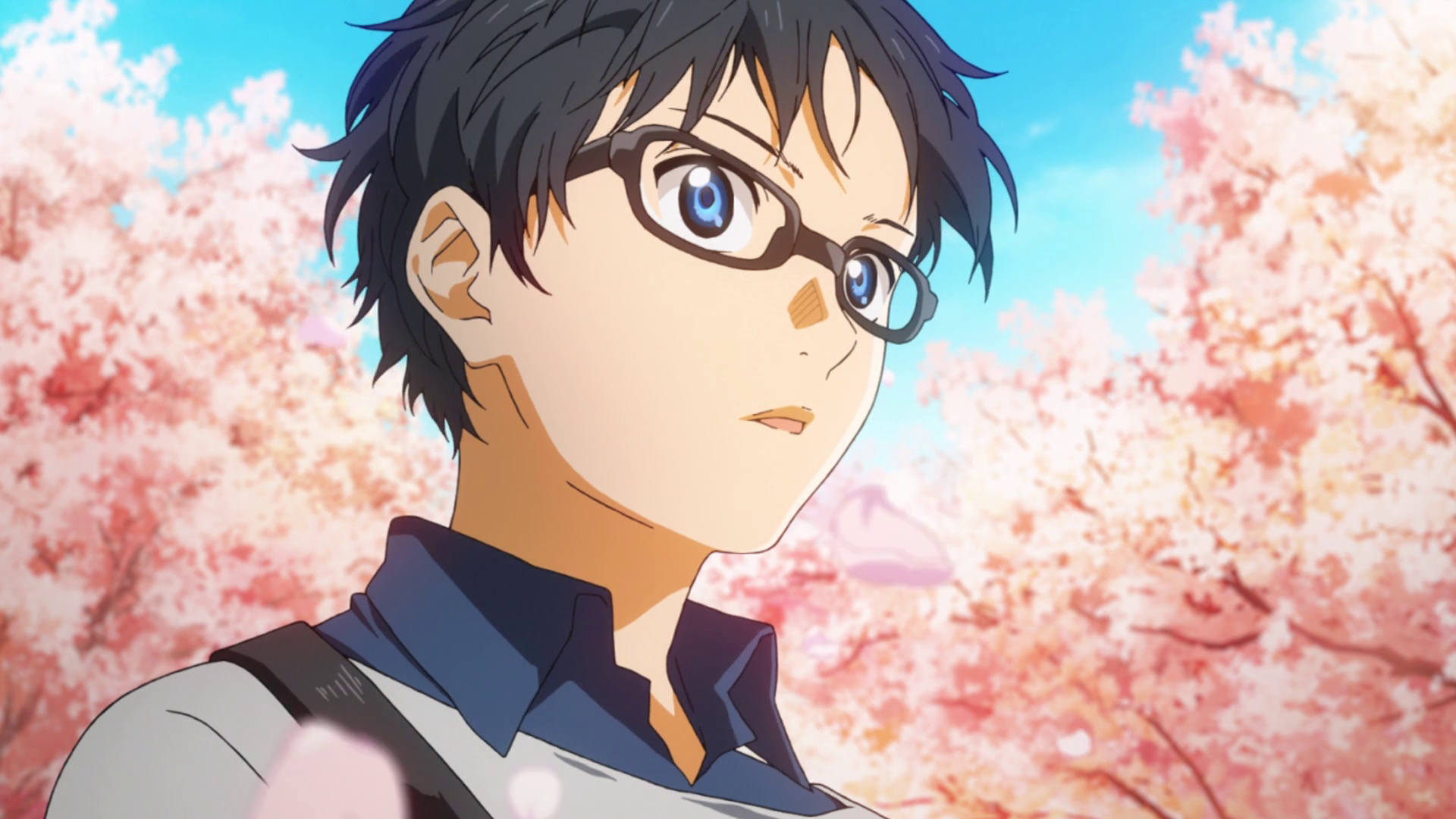 The star of the show, Kousei is the focus of the Anime. An awkward, painfully hapless and endearing lead character, he tries futilely to avoid falling in love with his best friend's girlfriend at the same time as trying desperately to reconcile himself with past traumas and experiences.
Tsubaki Sawabe: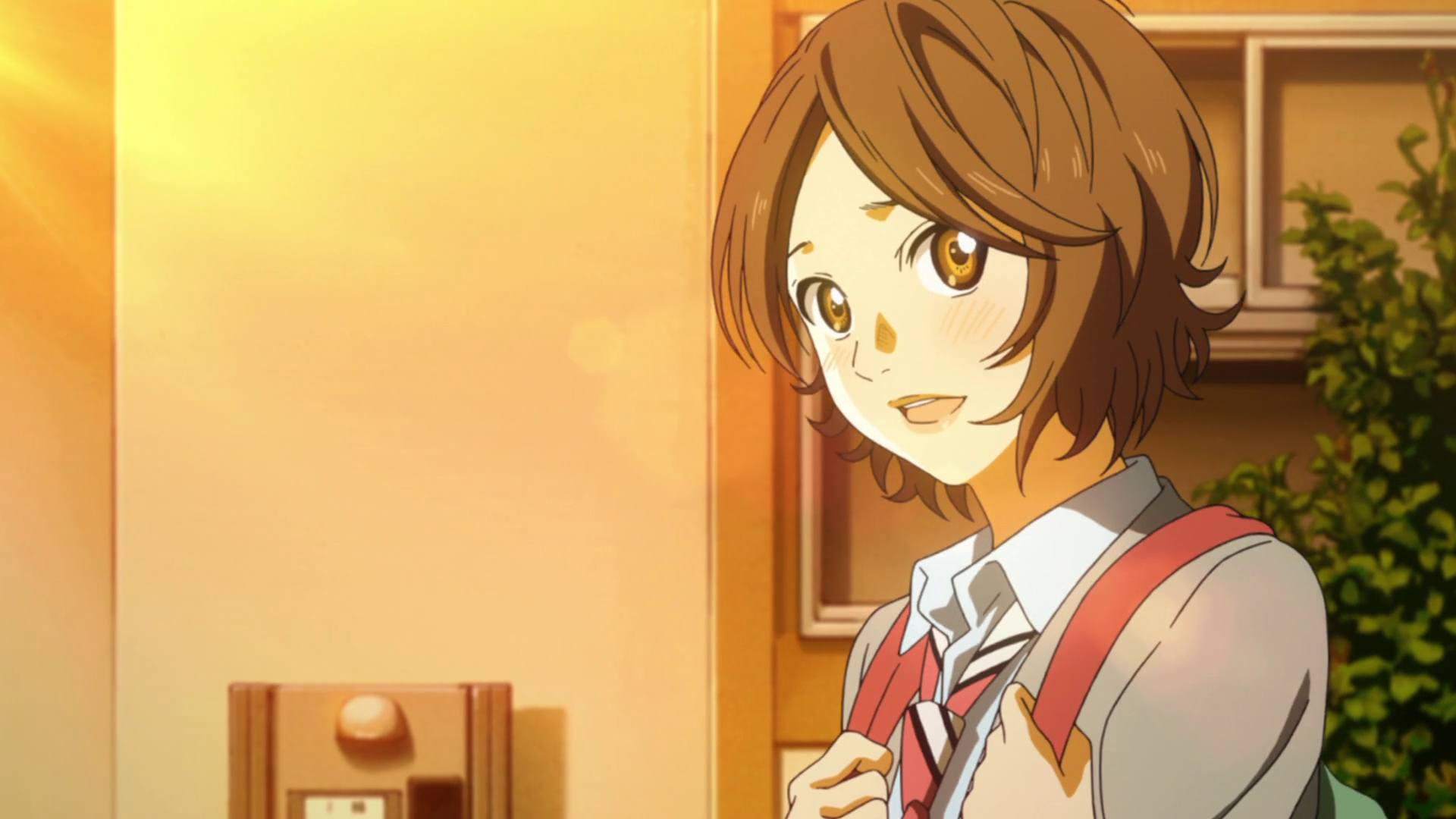 Kousei's childhood friend. A staunch support for Kousei, she is the rock of his friendship group; attending concerts, making sure he eats, this sport loving muscle head finds herself in an awkward spot as she finally comes to terms with who she is and what she wants.
Kaori Miyazono:
Kaori Miyazono is colourful and bursting with life as she throws herself headlong into competitions and music, dragging Kousei along with her. Daring and adventurous she encourages her friends to new heights and understandings.
Ryoka Watari:
The captain of the football team, all round chick magnet and loyal friend Watari is always there for friends, providing support and comic relief along the way.
Characterisation:
For the most part I believe that the characters are fully fleshed out and well realised, their relationships, hopes and ambitions driving the story forward. This is particularly important to the success of Your Lie in April as it was crucial that the audience invest in the characters, if they didn't the twists and turns of the story would have been without impact. However, there was one noticeable exception to this. Ryoka Watari is not as well rounded as the other characters. This may be because he is a shallow character, interested only in girls and sports but I did feel at the end that they could have done so much more with him. I understand that the story necessitates his absence at times but I do feel it would have added another strength to the narrative had he been more relatable.